Over the years, Jonny Rankin has undertaken some incredible challenges, raising much needed funds for turtle dove conservation. September 2019 saw him take on his latest adventure…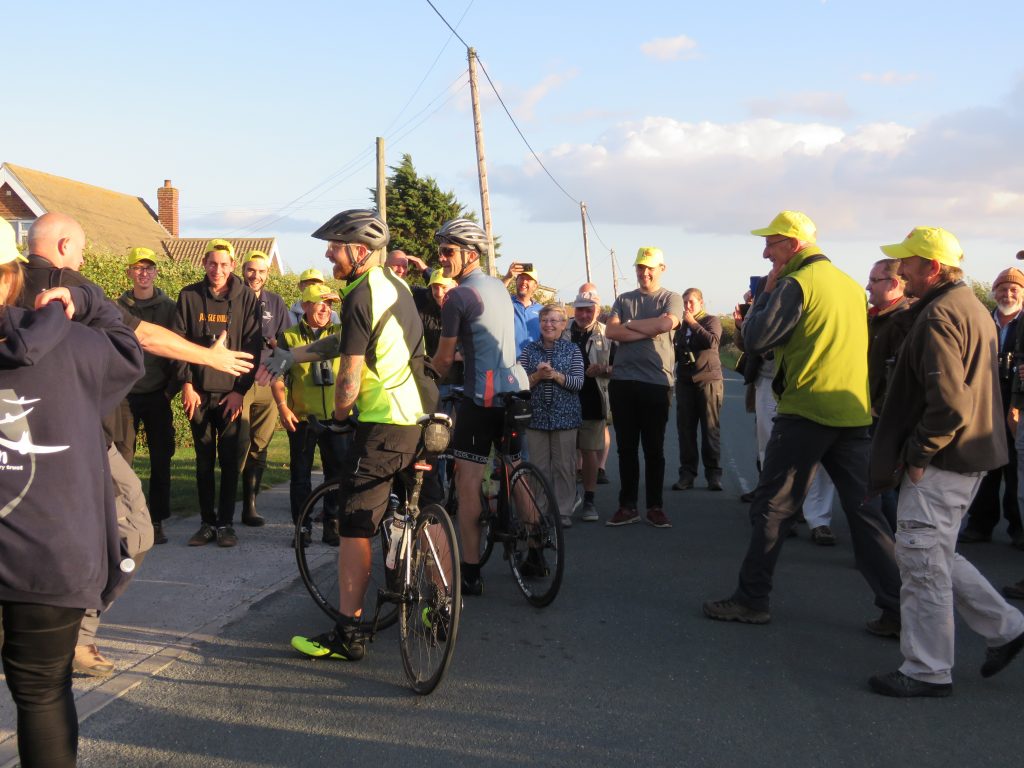 At 18:25 on Friday 6th September 2019, Dove Step team mates Nick Moran and Jonny Rankin cycled into Kilnsea for the Spurn Migration Festival (Migfest), some twelve hours and 160-odd miles after setting off from the British Trust for Ornithology (BTO) headquarters in Thetford. Migfest attendees and friends were on hand to offer a warm welcome and the pair were applauded over the finish line at Westmere Farm.
This was the start of the latest instalment of Dove Step and a 'warm up' for more endurance challenges over the following two days.
What is Dove Step?
If you have not heard of Dove Step before, here is a quick introduction:
Dove Step entails Jonny Rankin and friends undertaking arduous physical challenges to raise both awareness of and funds for Operation Turtle Dove.
To date, the team have raised almost £19k and travelled more than 1,930 miles for Turtle Doves, over four journeys and over just 57 Dove Step days.
Team spirit
Throughout the northbound ride, team-mates Malcolm Fairley (of Dove Step 3 and UK bird watching infamy) and Charlie Moores (long distance cyclist and natural world broadcaster) provided much-needed support via a car packed with spare parts, extra clothing, food and drink for whenever it was required.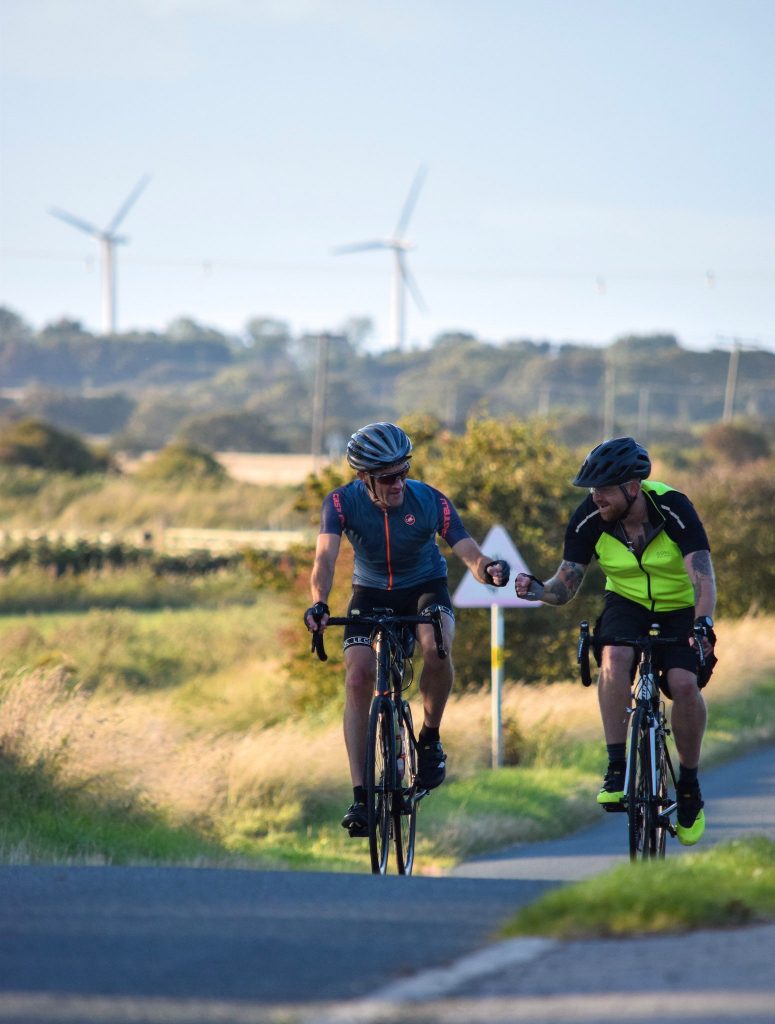 Ride and run
Dove Step 3.1 was based on the duathlon – the ride–run format – so on the Saturday morning it was time for Jonny Rankin to lace up and tackle the marathon. At the twenty mile mark of the run, Jonny stopped in to re-fuel at Westmere Farm, receive encouragement from Migfest attendees and was joined by team mate Nick for the last 6 miles of the marathon, up and down Spurn Point.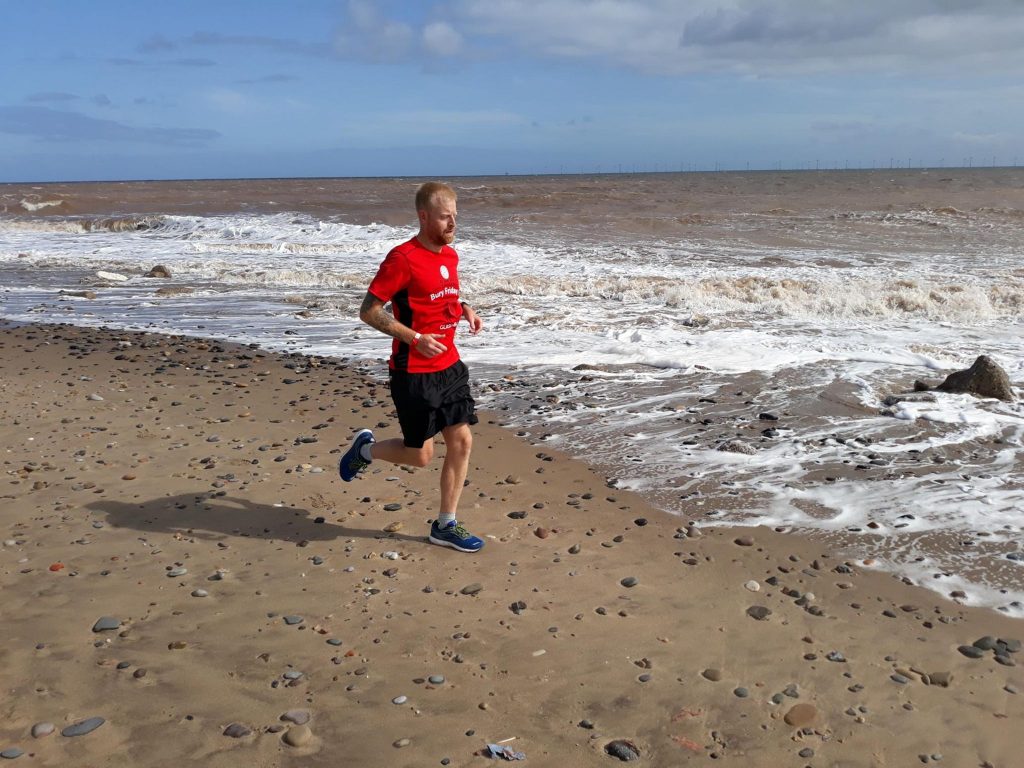 Completing the marathon (in 4.5 hours) achieved the stated aim of Dove Step 3.1. However, the Dove Step team like to over-deliver and it was announced late on Saturday 7th that Nick would complete the return cycle to Thetford. A third day of endurance for the Dove Step team, with Nick covering the 171 miles of the return leg in 9.5 hours.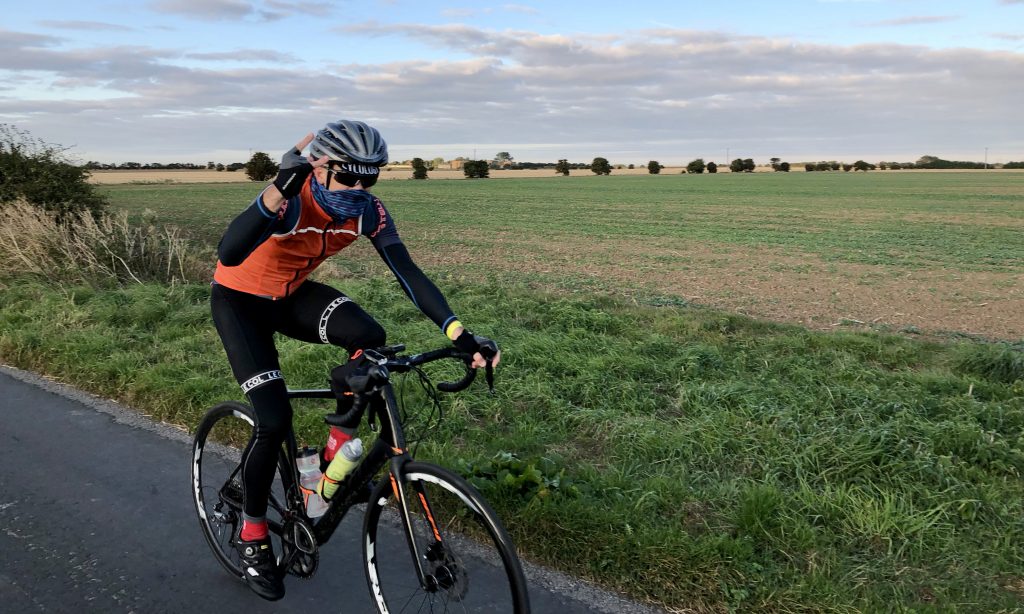 Turtle dove heroes
Dr Guy Anderson of the RSPB UK Migrants Programme had the following to say on the Dove Step team's exploits:
The legend that is Dove Step takes another massive… well, step! Jonny and Nick have done another amazing job of cycling and running their way into the hearts and minds of thousands – raising awareness of, and cash for, another excellent turtle dove conservation project. What will ultimately save the turtle dove as breeding bird in this country is the enthusiasm, engagement and action of a growing number of concerned individuals and organisations, able to do something, either on their land, or in their communities – local or on-line. The turtle dove heroes of the Dove Step team are making a big contribution to this. Please support them all you can!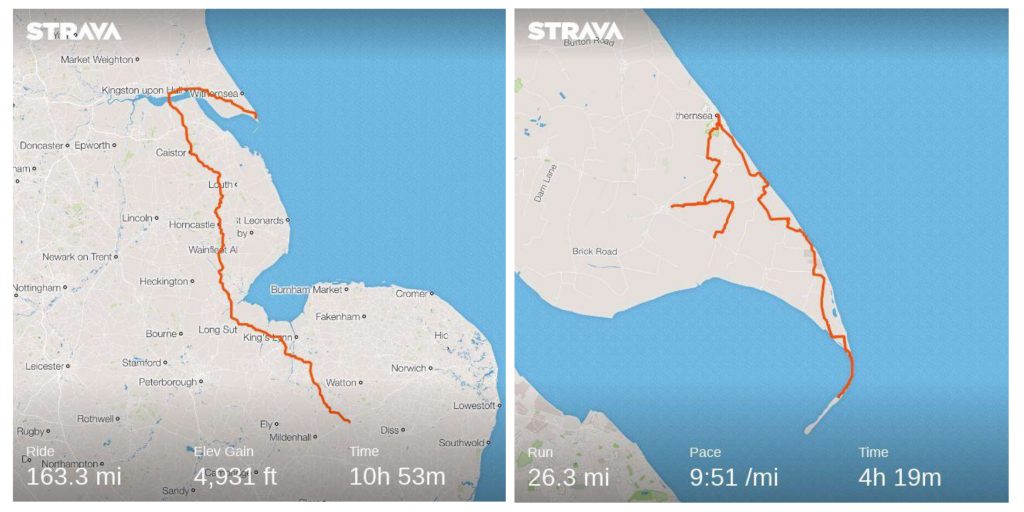 All funds raised via Dove Step 3.1 will be donated to the North Yorkshire Turtle Dove Project (NYTDP). NYTDP work with farmers in the North York Moors National Park and Howardian Hills AONB to increase the scale and quality of habitats for Turtle Doves. 100% of the funds raised will be spent on Turtle Dove conservation; wild flower plots for seed food, pond management and/or scrub planting for nest sites.
Having this tangible and delivered link between the fundraising and on-the-ground conservation is why the Dove Step team are able to push themselves so hard and for so long.
Blog: https://dovestepthreepointone.home.blog/
Fundraising: https://www.justgiving.com/fundraising/dovestep3point1