The arrival of warmer weather and brighter days brings with it the arrival of much-loved migratory birds, including the Turtle Dove. In the past few days we've heard from excited colleagues who have spotted their first Turtle Doves of the year – what a joyful sight! We can once again listen out for the Turtle Dove's gentle purring turr-turr calls across the countryside in southern and eastern England.
Welcoming back this season's Turtle Doves isn't the only cause for celebration – we're delighted to hear that a temporary moratorium on shooting Turtle Doves along their migration route across Spain, France and Portugal is going to be continued for at least a third year, in 2023. Guy Anderson, Migrants Recovery Programme Manager at the RSPB tells us more.
A welcome lifeline
For the last two years, Turtle Dove hunting in France, Spain and Portugal has been banned and the European Commission's Nature Directives Advisory Group (NADEG) has once again accepted the recommendation from their scientific advisory group that there should be zero hunting of Turtle Doves in these three countries in 2023.
All UK-breeding Turtle Doves spend the winter in West Africa and migrate through France, Spain and Portugal in both autumn and spring – the European Commission's decision therefore directly benefits birds that visit our shores. But that's not the only help we can give these birds.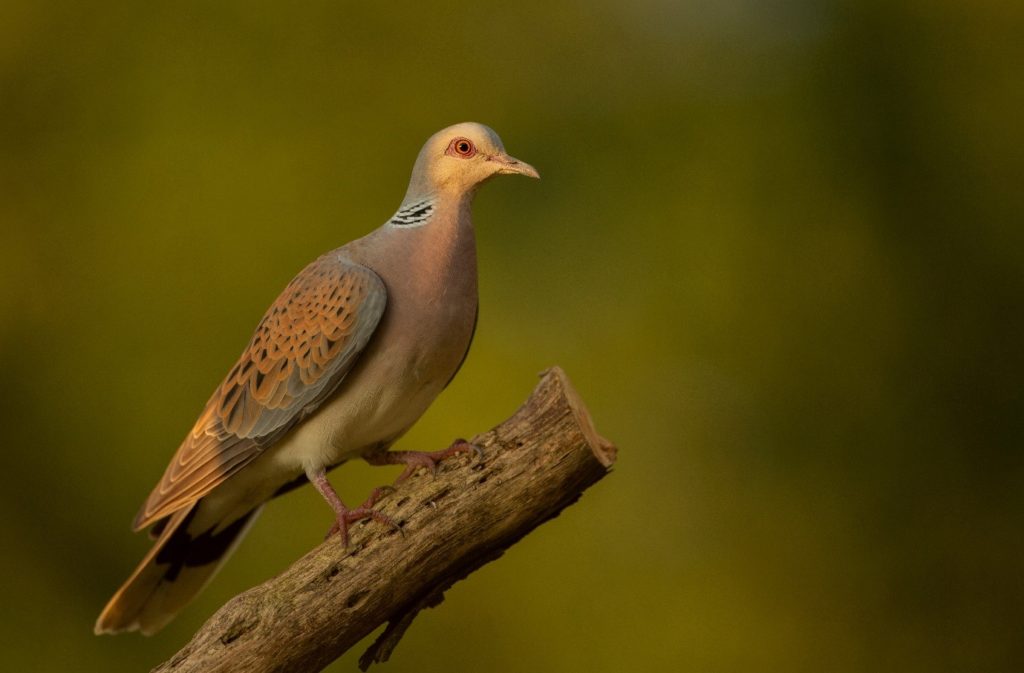 The time to help Turtle Doves is now
While hunting has exacerbated the problems caused for these birds by agricultural changes, we haven an important role to play in ensuring that plenty of good quality habitat is available for them when Turtle Doves return to our shores for the spring and summer months. The temporary moratorium brings an ideal window of opportunity to really ramp up our efforts.
The pause in hunting that this announcement brings gives Turtle Doves much needed breathing space and should be an even stronger incentive to help the species, whose population has suffered steep declines since the 1970s.
Years of scientific research tell us that a loss of suitable and accessible seed food has been the most significant factor in driving the decline of the Turtle Dove population in the UK. That's why we are working with a host of amazing farmers, land managers, communities and other groups to help them to help Turtle Doves on their land.
Turtle Doves need three key resources:
Suitable habitat to nest in – dense woody vegetation, particularly tall, dense thorny broadleaved scrub or tall, wide hedgerows.
A plentiful supply of seeds – Turtle Doves feed on the ground, almost entirely on seeds of low growing wild plants or spilt crop seeds. They need sparse vegetation and or patches of open ground to be able to find the seeds.
Places to drink and bathe – shallow-sided ponds are ideal.
Our team of dedicated advisors are out and about right now, helping farmers and other Turtle Dove champions to protect, manage and create these much-needed habitats. Creating habitat features – from hedgerows to ponds and wildflower lawns – even in gardens and local greenspaces can benefit Turtle Doves on their return to the UK, as well as a whole host of other wildlife.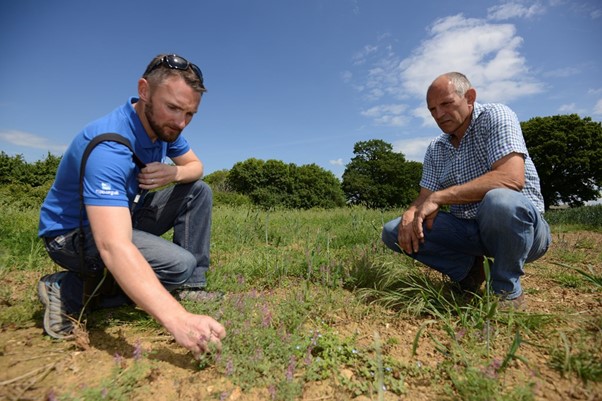 Bringing the Species Action Plan to life
The decision to ban hunting for a third year is part of a long-term drive towards ending unsustainable levels of hunting; driven by its inclusion as a key objective within the international species action plan for Turtle Dove. The European Turtle Dove Species Action Plan, a plan that brought together people from across the Turtle Dove's European and African range, highlighted the importance of improving breeding season habitats for Turtle Doves and addressing unsustainable hunting.
To see both these issues being tackled demonstrates the importance of the Action Plan and of communities – both international and local – coming together to support conservation of the species. To save these beloved birds, we have to, and indeed are, taking a two-pronged approach to tackle both problems – hunting and breeding habitat conditions – at the same time.
Get involved
To find out more about how you can help, visit our habitat advice pages or get in touch with your local Turtle Dove advisor (if you're based in southern or eastern counties of England).