Thanks to dedicated research, we know that turtle doves are now far from the chilly UK. They have swapped the hedgerows and fields of the UK countryside for sub-Saharan Africa where you'll find them in dense Acacia thickets where they roost and open grasslands and fields where the birds feed up. To find out more about what it's like on the turtle dove's wintering grounds, take a look at Conservation Scientist John Mallord's blog.
As the turtle doves sun themselves in the winter sunshine and as another year draws to a close, it's a good opportunity to reflect on the work that's going on to help save this iconic Christmas bird. It has been a busy year, here are some of our highlights:
Extra food supplies
We know that turtle doves struggle to find seed food when they return from Africa in the spring. It's fantastic that so many sites have been providing supplementary food this year – giving turtle doves much needed places to forage. In East Anglia and South East England, Operation Turtle Dove has helped to run an incredible 179 supplementary feeding stations. Trail cameras have provided some great images of turtle doves making use of this extra food. Other farmland species of conservation concern have also been photographed taking advantage of this new food supply, including yellowhammers, bullfinches and grey partridges.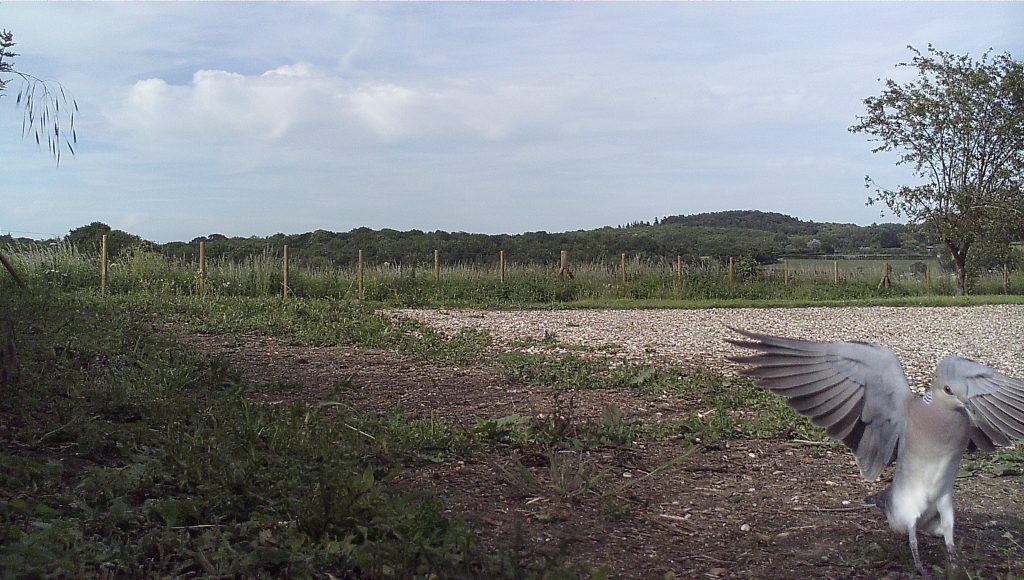 Signs of population stability in East Kent?
Surveys have been carried out in four areas where Operation Turtle Dove has been active in providing advice and help to improve turtle dove breeding habitats and provide food. Surveys were carried out in 2017, and repeated in 2019. The number of turtle dove sightings was exactly the same in 2019 as it was in 2017! When compared to the latest figures from Defra, showing a 51% breeding population declines across the UK as a whole, just between 2013 and 2017, this apparent stability in East Kent is encouraging.
Dove Step
Over the years, Jonny Rankin has undertaken incredible challenges all in aid of raising money for turtle dove conservation. 2019 is no exception – this year, Jonny and Nick Moran cycled more than 160 miles between Thetford and Kilnsea for the Spurn Migration Festival. Jonny followed this up with a marathon the following day and Nick cycled 170 miles on the return leg! Huge congratulations both. And thank you Jonny for all you have done for turtle doves over the years.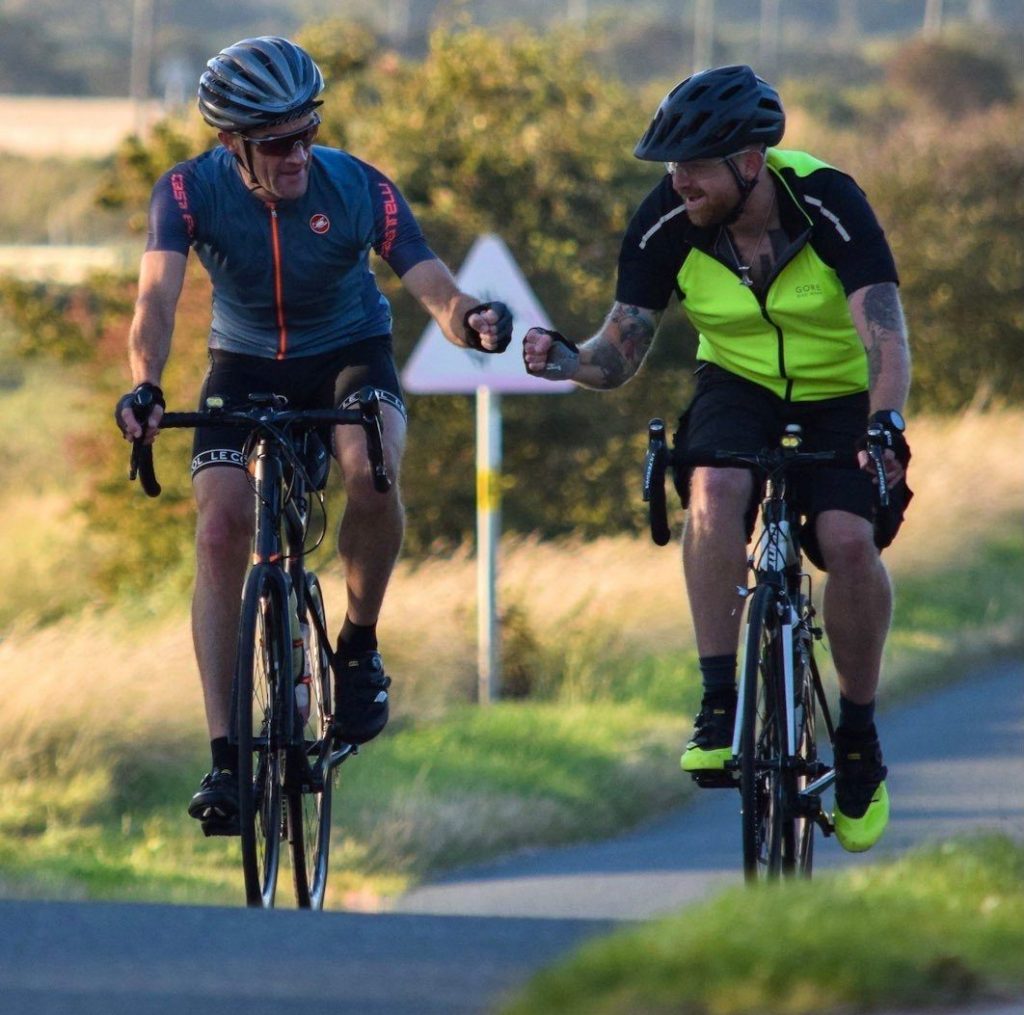 Upper Wensum Cluster Farm Group
The influential work of the Upper Wensum Cluster Farm Group continues to grow and develop. The landscape-scale conservation project now consists of 22 farmers and covers more than 9,000 hectares of the cherished Upper Wensum river valley in Norfolk. A subset of the group scatter fed each week over an eight week period and felt that there was a change in the abundance of calling male turtle doves or sighted pairs. Several images of turtle doves feeding on the trial sites were recorded – these further enthused the farmers to continue feeding. There are plans to replicate the feeding trials widely across the group (after a popular request from other farmers) in 2020 and it has been great to see how motivated the farmers have become.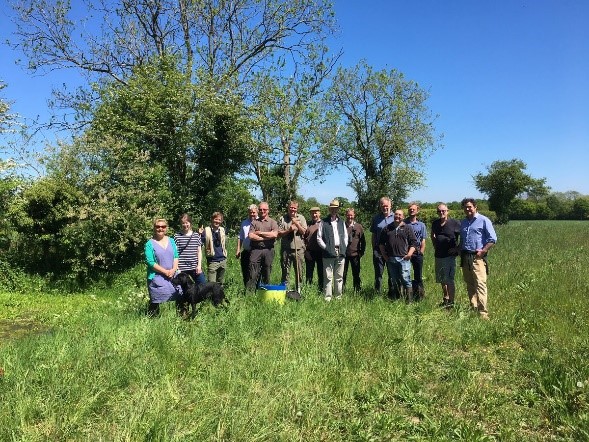 Tracking turtle doves
This summer RSPB fitted turtle doves with satellite tags. This work will help us to understand more about the routes turtle doves take to their wintering grounds. Once we've analysed the data we'll have a much better understanding of where the birds stop over as they travel south through France and Iberia.
Developments overseas are also looking promising
In both France and Spain, where turtle doves can be legally hunted, measures have been taken to reduce the numbers being shot. This gives us hope for the future that turtle dove hunting will be made sustainable.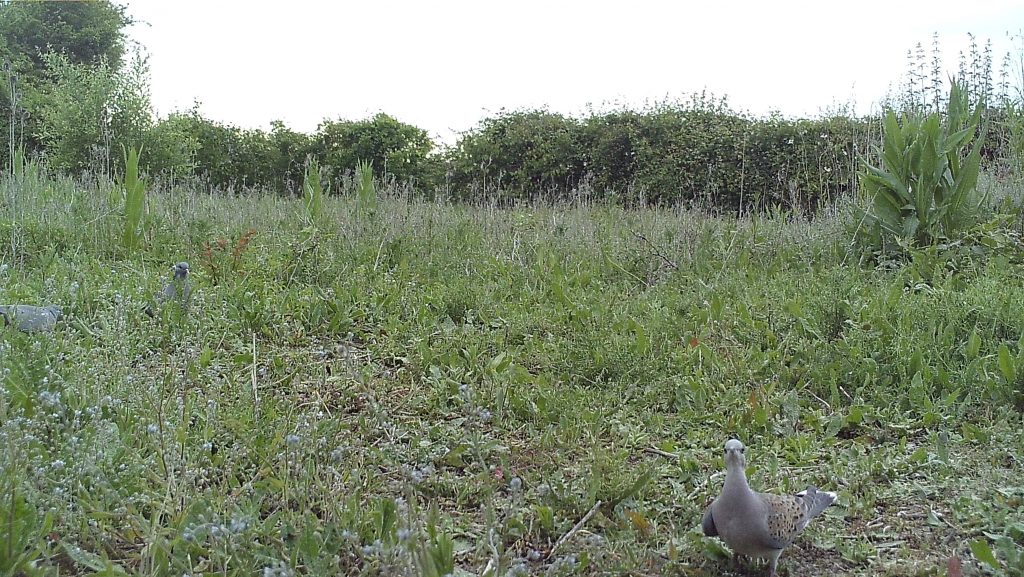 Thank you!
This is just a snapshot of some of the things that have been happening this year. It is so good to see people coming together to make a different for turtle doves. The work that is going on in communities across the turtle dove's remaining strongholds in South-East England and East Anglia is so important – we simply cannot save the species without the dedication and commitment of all those who are providing turtle doves with food, nesting and drinking areas. As we move into the next decade, let's build on the momentum that 2019 has generated and do all we can for turtle doves across their range.
If you're involved in turtle dove conservation – thank you. If you are keen to help this special bird, please visit our habitat pages.
Peace and dove this Christmas.