Last month, the Eastern Daily Press published an article, 'Landowners to be recruited in battle to save the turtle dove', featuring the RSPB's Senior Conservation Officer, Niki Williamson. The article focused on the reasons of decline of the turtle dove and the work already going on in the Eastern region. Recent data provided by the British Trust for Ornithology (BTO) from the 2007-11 Bird Atlas showed that the Eastern region supports 62% of the distribution of turtle doves, making it a key area in which to focus turtle dove conservation efforts. The article, which featured key facts about the turtle dove and the aims and partnership work of Operation Turtle Dove, also ended with a request – that landowners keen to help get in touch. And they did.
Whilst some got in touch with general questions, most wanted to know what they could do on their sites to help improve the outlook for turtle doves, with many recounting fond memories of when they used to see turtle doves on their land. For all, it was apparent that they had noticed the disappearance of this species right in their 'back garden' – this is a species whose decline has not gone unnoticed in people's day to day lives. As a result of the article, all those that got in touch have since had site visits. So, as you read this, more turtle dove foraging habitat is being created!
Norfolk based Anthony Wyatt manages most of his garden to benefit wildlife. With tall dense hedges and a pond, which was alive with dragonflies at the time of the site visit, he spoke about how turtle doves used to visit his garden and that the article came along just when he was thinking about developing another area of his garden on the other side of a hedge to his wildflower meadow. "The article about the decline of turtle doves inspired me to get in touch with the RSPB. I have about half an acre of land that I now plan to turn into turtle dove feeding habitat and try to attract them back into my land and hedgerows after their long absence," he said. Andrew's cousin John who manages a farm in Norfolk also joined the site visit and has promised to create some turtle dove habitat back on his farm.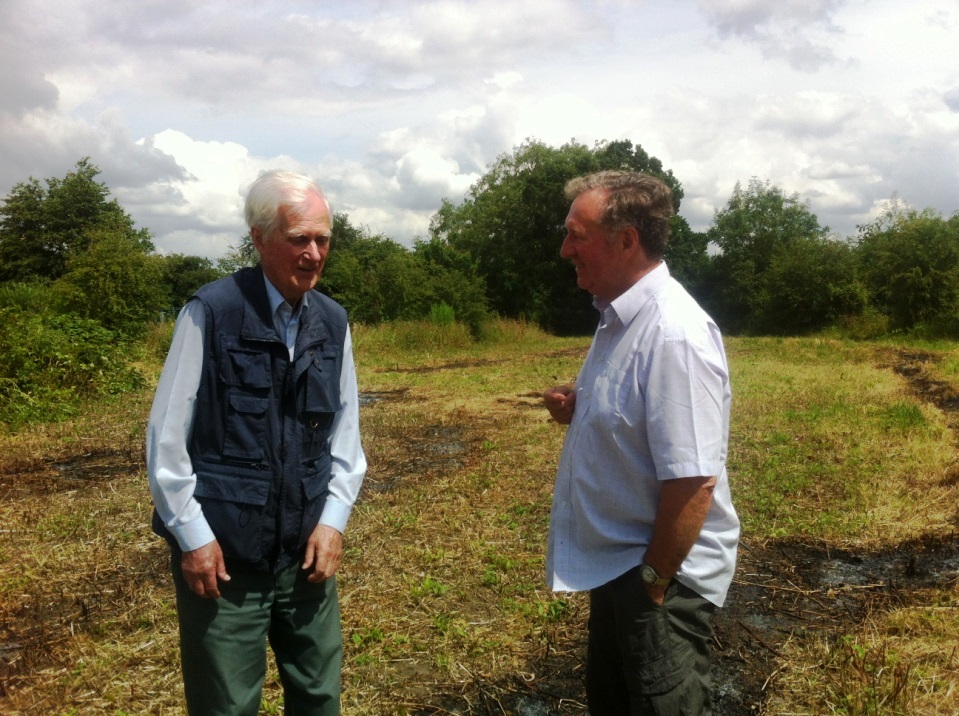 In Suffolk, David Watson manages a farm and campsite that has the added appeal of a turtle dove alarm clock – campers have this year been commenting on the loud purring emanating from the hedges and scrub early in the morning. The site already has great nesting habitat and several sources of water – known to be important for a bird which only eats seed and therefore doesn't get any fluid from its diet. David is also keen to promote his conservation work to the campers – many stopping off en route to local nature hotspots such as RSPB Minsmere.  In May, David planted 2 hectares of nectar pollen mix which will have benefits for a whole range wildlife from bugs to birds.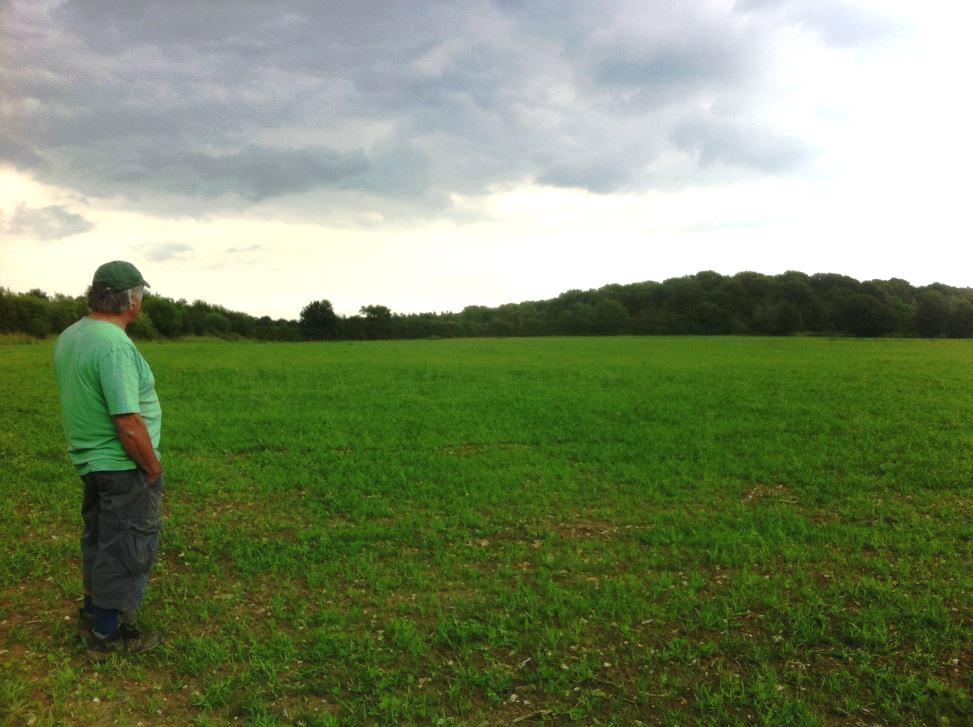 So, whether it's a bit of your garden or patch on your farm, be proactive about saving the turtle dove and get creating some forage habitat! With an autumn sown seed mix-the time is NOW!